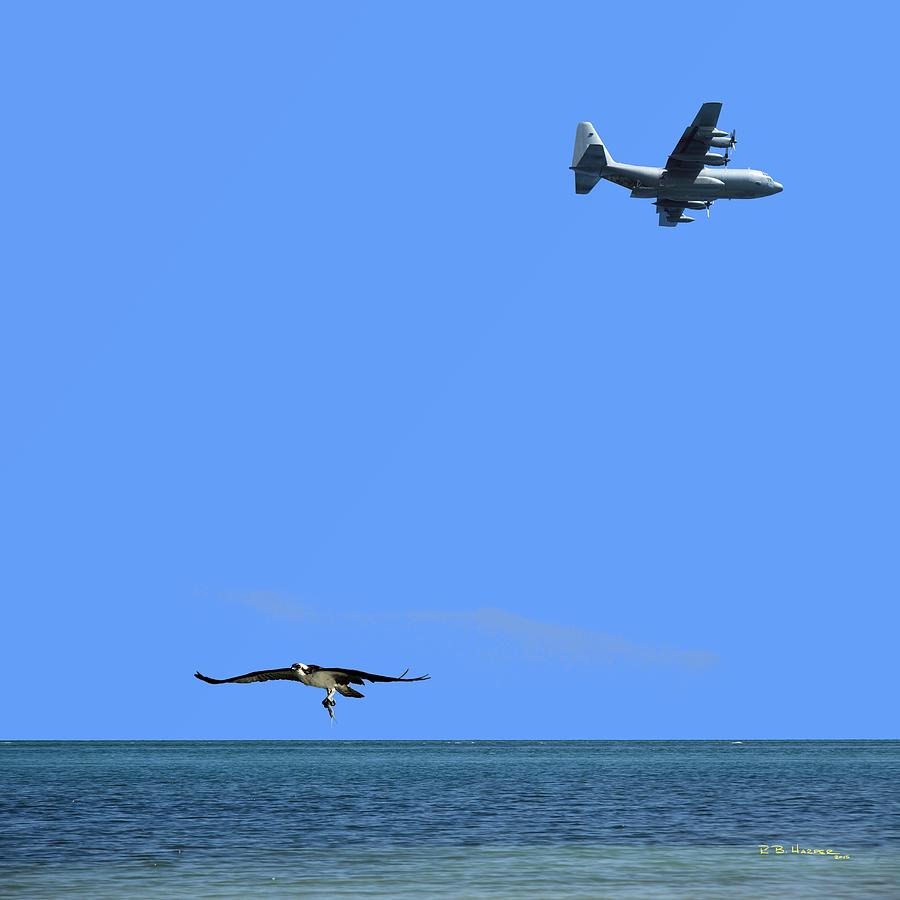 Title
Herky Bird and Osprey
Medium
Photograph - Fine Art Photograph
Description
An osprey caught a fish right off my beach and flew it so close that I heard the fish curse and felt the beat of wings. I wasn't paying attention and didn't get the picture.

But I have patience. There were two osprey working the beach. The one that brushed me back went off and ate his fish on a jetty. I did find him just as he was finishing and shot the gore in his beak.

We also had C-130s filling the sky. The military aircraft dropped "supplies" throughout the day but it wasn't the long awaited Conch Republic disaster relief effort. The U.S. Air Force and Royal Canadian Air Force were practicing search-and-rescue exercises out of Marathon Airport. They circled over the beach, playing peek-a-boo with the palms.

The osprey spent a long time finding this little houndfish. He flew past me this time just as the last C-130 run went by. That houndfish was a squirmin' and wigglin' as I took that shot from my chair.

Statistics
Viewed 216 Times - Last Visitor from New York, NY on 12/03/2023 at 10:44 AM